Free Piano Sheets of Ravel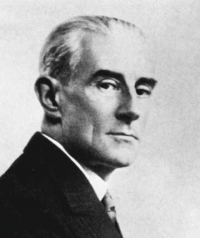 Joseph-Maurice Ravel (March 7, 1875 - December 28, 1937) was a French composer of Impressionist music known especially for his melodies, orchestral and instrumental textures and effects. Much of his piano music, chamber music, vocal music and orchestral music has entered the standard concert repertoire.

Ravel's piano compositions, such as Jeux d'eau, Miroirs and Gaspard de la Nuit, demand considerable virtuosity from the performer, and his orchestral music, including Daphnis et Chloe and his arrangement of Modest Mussorgsky's Pictures at an Exhibition, uses a variety of sound and instrumentation very effectively.

Ravel is perhaps known best for his orchestral work, Bolero (1928), which he considered trivial and once described as "a piece for orchestra without music."

According to SACEM, Ravel's estate earns more royalties than that of any other French musician. According to international copyright law, Ravel's works are public domain since January 1, 2008 in most countries. In France, due to anomalous copyright law extensions to account for the two world wars, they will not enter the public domain until 2015.

Share this with your friends
Piano Music Sheets of Artist
Total 1 result(s), listing between 0 - 1.


The free piano sheet music is provided for personal enjoyment only, not for resale purposes. If you are one of the artists and not happy with your work being posted here please contact us so we can remove it.

Latest Sheets
Here are the latest free piano sheets..
Mailing List
Subscribe to mailing list and get notified of updates.



Latest Sheets Feed


Popular Sheets Feed


Follow us on Facebook